By Jjagwe Robert
Recently, there were games organized by the Uganda Secondary School Sports Association (USSSA) that happened in Gulu and Arua cities of Uganda.
Those games happened during holidays, and by the time the regular student left school for holiday, they must have been excited over what their colleagues could do in the face of the national challenge.
It was, therefore, the greatest disservice that those students and the entire nation only learned about what is happening in Gulu via social media updates but couldn't watch any of the games due to the absence of television, live streaming nor delayed streaming services at these Games.
Some of us are on record that it is the Ugandan Sports sector letting itself down by not televising its games to Ugandans.
This has left Ugandans with no choice but to pay highly to enjoy foreign sports which are on TV while our own sports are now on WhatsApp Text message updates.
I have also said in the past that when we request Ugandans through Parliament or State House to allocate more funding for our Sports Sector, there is always resistance and delay because those Ugandans do not get to enjoy those games for which we want more funding.
How can anyone allocate more finances for something they do not see and never get to enjoy?
Ugandans are intoxicated with foreign Sports and they are spending more than UGX100 billion annually paying subscriptions to DSTV and StarTimes to continue to enjoy foreign games.
The entire Ugandan Sports sector this year alone was allocated only UGX17 billion which was later cut down to 10.2 billion and from which one Federation called FUFA (football) is allocated UGX10 billion which apparently is un-touchable under Sports Minister Hamson Obua's watchful eye.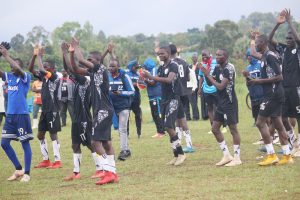 NCS has a fully-fledged Marketing department that is involved in marketing NCS infrastructure like the Cricket Oval, MTN Arena, Hockey Pitch, etc.
The department is more or less like a real estate agency but not a Sports Marketing department.
NCS up to today does not have even one company sponsoring Sports while its children like FUFA have multi-billion sponsors such as Airtel, Star Times, Stanbic Bank, etc.
In the second Sports Forum of December 2021, NCS tasked me to write a Marketing Concept Paper which I did very promptly within a space of just two weeks.
Up to today that paper is gathering dust on the NCS Shelves yet we have asked for the NCS Marketing department to be given more attention for the last 3 years.
This is just one example of how FUFA really makes NCS looks so bad. How can your child do things that you the parent has greater capacity and positioning to do even much better? Lately, FUFA has even started a Television Station of its own.
This would never have happened if NCS had embarked a long time ago on such a venture or at least made strides to enable its Federations to get onto TV.
Of course, by funding FUFA so well, NCS has given FUFA the financial comfort and muscle to get such things as TV underway but I can tell NCS now that soon this will bite them hard.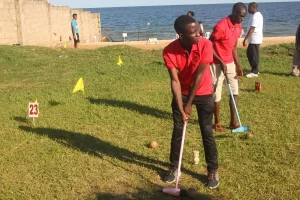 It is a direct indictment of NCS' failure to appreciate the greatest income generation avenue for Sports and a direct message that if you want to sleep on this, please go ahead but FUFA will not lie in that bed with you.
There is something that Minister Obua is still not getting his hands around properly and he needs to understand it a lot better to avoid the mistakes of his predecessor Hon. Charles Bakkabulindi.
Obua has some time on his hands so I hope he gets it very well.
The thing is, NCS has had a syndrome of ignoring good advice from relentless sports development advocates such as myself.
And yet in the end the advocacy or noise as some like to call it makes a lot of sense. For instance, NCS has preferred to fold its hands, generate no income at all on its own, and only wait for government allocations year in and year out.
Much as that method has not worked and has the sports sector in continuous misery, NCS still prefers to keep it that way.
This is why nearly no one at NCS gives enough attention to income generation for the self-sustainability of the Sports Sector.
NCS has a tendency of telling its Sports Federations to go out and look for money from sponsors but how possible is it for those Federations to succeed where NCS itself with a full Marketing Department does not have even one Sponsor?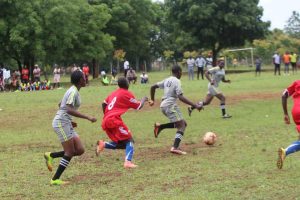 Almost all the NCS Federations do not have secretariats and only those like FUFA which is enormously bankrolled by NCS itself have fully functional and robust secretariats and they do indeed rake in very good sponsorship deals in billions.
The scenario of all School children being at home on holiday and hence with easy access to TV all day long but then unable to watch their school teams in action in Gulu and Arua must make Hon.
Obua thinks twice about matters such as TV and Marketing. How do you get an entire nation to rally behind the Sports Sector when they cannot watch their teams in action?
The kids are instead following the intoxication path of foreign sports and they are growing up with that bias.
This is one reason why people like President Museveni see our sector as not yet very serious to warrant a good injection of development capital.
H.E. the President said it himself that the medals we are boasting around with are simply from naturally gifted long-distance runners who reside in high-altitude areas that bestow onto them better lungs than others.
So again, for how long do we expect to use such victories as the main reason for our budget increment?
I also asked at some point that can the success of the entire Sports Sector be reduced to just one Federation called Athletics and then we say there is some excellent work being done across the board when all other Federations are not generating major international medals?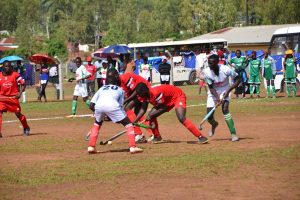 Hon. Obua needs to appreciate that we cannot market something that our fellow citizens cannot see and the more they cannot see it, the more they get buried in foreign sports that they actually get to see, and hence the more time it will take for us to convince our fellow citizens to support us better.
We also cannot allow our young generation to continue growing up with a bias toward foreign sports because it is the only one they see on TV.
In the worst-case scenario, even if our fellow citizens do not get to support us better by way of increased budget allocation, let us put our marketing department to better use to generate our own development resources.
I will end by reminding the Minister that to market Sports Better, the most important primary step is to put it on TV so that our people can see these games.
There are already Federations that have TV Broadcast partnerships with the powerful and renowned NBS TV.
Those Federations only need support to ensure they have regular sports content the best of which are the running Leagues.
The cost of televising the games is the biggest cost and it has been offloaded by NBS. The cost to ensure regular sports content is available is much smaller in comparison to the cost that has been offloaded by NBS.
Hon. Obua should direct all the necessary departments including NCS, PES, etc. to ensure that the budget for funding for regular sports content to be available in all Federations that have these broadcast deals with NBS.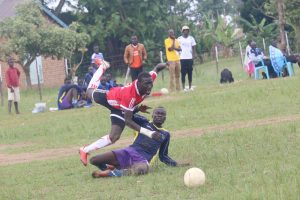 They can as well support and encourage all other Federations that are still hesitant to also enter into these broadcast deals with NBS.
This is the best chance for the Ugandan Sports Sector to get onto TV and change its fortunes forever with the best self-sustainability window ever opened in our entire history as a Sector.
I pray that our Minister moves at supersonic speed to grab this opportunity and as well lock in some benefits to the NCS itself.
The Writer is the President of the Uganda Table Tennis Association (UTTA) and Secretary-General of the Union of Uganda Sports Federations and Associations (UUSFA)