President Museveni, on Thursday afternoon, through his Twitter account, announced Hon. Peter Ogwang, as the new Minister of State for Sports replacing Hamson Obua, who was appointed the Government's Chief Whip. The appointment comes days before the commencement of the Commonwealth Games, which will be in Birmingham, Uganda being one of the participants.
Speaking to #NBSPORTTHISMORNING, Hon. Peter Ogwang acknowledged that many employment opportunities could arise if the sports sector improved. He also thanked his predecessor for pushing for the betterment of the sector, which saw it getting a big chunk of the 2022-2023 budget share.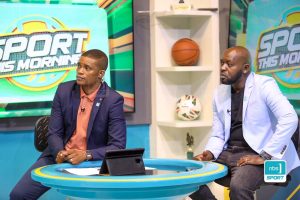 "I am coming at a time when the government has invested more money in the sports sector than in the previous financial years. I am hopeful that everything will change if we work together. After the President hinted at the plans of us hosting the African Cup of Nations Tournament, on behalf of my boss, the President, we want to see how we can improve the infrastructure as far as the sports sector is concerned." Hon. Peter Ogwang
The new Sports Minister also hinted at his plans to attract more players from the private sector who are the biggest impactors in the sector which will help its growth.
Hon. Peter Ogwang further clarified that the outgoing Sports Minister, Hamson Obua, who is in Oregon with the Uganda team for the African Championships, will be the one to lead the Common Wealth Games team to the Birmingham team.
Asked how he would resolve the struggles in the different sports federations, he said, "even when I have not been there as the Sports Minister, I know what is happening in the sector and the federations, so I will be meeting these federation leaders to understand the causes of these internal fights so that we can forge a way forward for the growth of the sports sector because my strength is that I can speak to everyone".
He also said that accountability for every penny in different sectors will be his priority, and appropriate action will be taken on those who don't comply; He thanked the Crested Cranes for their performance, including the team in Oregon for the competition they are exhibiting.