Some of us have been complaining bitterly for several years that our Sector has ignored critical development areas such as Marketing and Sports TV.
This is why some consider us troublesome. But sincerely after the lessons from the COVID lockdowns, how can anyone blame us for intensive advocacy for Sports TV?
COVID-19 confined the whole world to their homes and to TV for all Entertainment and other news. But in Uganda up to today, we have not even had one discussion about putting our games on TV as the Sports Sector. We have slept on this until entities like NBS TV have jumped in to rescue us.
These are some of the reasons why some of us the younger Sports leaders clash with the older ones who consider us as trouble causers.
We are telling them things that they do not believe in and yet clearly those things make Sense. For example, who today does not know that TV is the best way to reach out to many more fans and generate the highest source of revenue?
For instance, if just one million Ugandans each pay UGX 10,000 to watch a game on TV that generates 10 billion shillings in revenue.
But 50,000 fans at Namboole stadium each paying much more, say, UGX 100,000 can only generate 5 billion shillings in revenues. That's maths that even a primary school child can work out and interpret correctly.
So, when some of us talk about it and it is just ignored then we simply amplify the volume but we also get very scared because anyone who ignores sustainability avenues like TV clearly does not know what to do to grow our Sports Sector and they are a clear danger to us all.
The absence of Sports TV has left Ugandans with no choice but to watch foreign sports. And they are paying heavily to watch it on DSTV, Star Times, Azam TV, etc.
At one point I was told that DSTV earns over 50 billion shillings from its sales in Uganda. This is the money, part of which they use to purchase rights to broadcast foreign sports to Ugandans.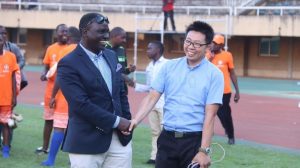 To know that the Ugandan Sports Budget allocation by the government this year is 47 billion shillings and DSTV alone, a private business, generates this money and more on its own should really awaken anyone still underestimating the power of Sports TV.
The issue of Ugandans paying over 50 billion to watch foreign sports is another form of self impoverishment by ourselves for Ugandans.
That money goes out and is therefore lost by our country yet from the outside world no one pays to watch our local sports here in Uganda. This then also becomes a serious lack of balance of trade.
We can however not blame the DSTVs plus fellow Ugandans much because Ugandan Sports has simply not been on TV and therefore it was not an option on the Menu for both Ugandans and the pay TVs.
Right now we have one entity here called NBS Sport that has created a 24-hour Sports Channel in Uganda for the first time in our entire History.
All NBS needs is Sports Content (or regular activity). They will come and capture/film that content, Produce and Broadcast it.
By so doing, NBS Sport has offloaded the huge filming, production and broadcast costs from our Ugandan sports sector. And trust me that is a lot of money in hundreds of billions.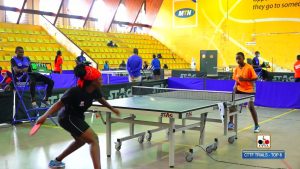 Our sector must therefore support the NBS Sport initiative by availing the regular content they need. I already proposed to NCS that they can fund the Content in all Sports Federations that have contracts with NBS Sports TV in exchange for some Financial returns to NCS to help the Sector grow better.
This is so because any Sponsorship that comes in due to this Broadcast Partnership has some sharing percentages where NCS can also be incorporated.
I already advised NCS to make its marketing department work more for the sports federations than for the real estate sector of Uganda because thus far their main area of focus has been renting out sports infrastructure at Lugogo instead of actual marketing of sports federations or athletes.
I proposed that they kick off discussions with NBS Sport on the above Partnership. I have no idea where that proposal has reached but I am not seeing any movement in that direction.
As usual, someone somewhere will start their usual claims that what I am suggesting is not possible, it cannot be done, we shall mislead them, cause trouble, etc.
And this is where I want to warn our new Sports Minister about the old people in sports who love to quickly put our new ministers in their armpits so that they continue the status quo of things the way they have been.
They need the New Minister to quickly start thinking the way they want and start doing things the way they have been doing them over the years.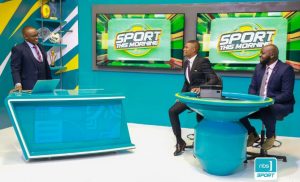 My analysis tells me that such people are the real problem for our Sports Sector because sincerely how can anyone object or delay kicking off the manoeuvres needed for Ugandan Sports to get onto TV which is now the highest source of revenue for Sports Worldwide?
In England alone over 50% of the Sports revenue for the famous football clubs comes from TV Broadcast Rights and for the first time over half of that revenue is going to come from overseas TV Broadcast Rights thanks to the Pay TVs that scoop a lot of money out of Countries like Uganda whose Sports Sector is delaying to get onto TV.
It should therefore become a Criminal Offense for anyone to continue to object to or delay the emergence of a strong Sports TV era in Uganda.
Such people are killing jobs for Ugandans, stifling the growth of our Sector by cutting us off from the high-income generating TV avenue while allowing the DSTV to have no choice but to continue to take so much money from Ugandans to show them foreign sports.
And yet those foreigners whose games Ugandans are obsessed about do not pay anything to watch our local games in Uganda. This then creates an unfavourable Balance of Trade that impoverishes our country.
If there is anything that Hon. Ogwang should start with a matter of urgency, then that should be the strengthening of Local Ugandan Sports TV and he already has the NBS Sports TV weapon in his reach.
The Minister will do well to ignore voices from those who believe these things are impossible or those that want the Minister to tow their line of thought which this far is very stagnating, non-productive and quite destructive to our Sector.
The Writer is the President of the Uganda Table Tennis Association (UTTA) and Secretary General of the Union of Uganda Sports Federations and Associations (UUSFA)