NBS Sport yesterday announced a media partnership with 13 time StarTimes Uganda premier league Champions, KCCA FC.  This partnership which had a one year break and was initially showing on Sanyuka TV  will see KCCA FC club updates shown on NBS Sport from 9:30PM to 10:30 PM every Sunday.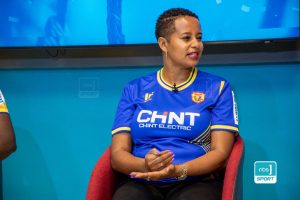 While speaking live on NBS Sport, the CEO KCCA, Ms. Anisha Muhoozi thanked NBS Sport for Championing Ugandan Sport and she also noted that sport has not yet been fully embraced however, with such partnerships, the sports industry will benefit. "We are so happy to partner with Next Media as our official Media Partner. The partnership comes with the rebirth of KCCA FC TV which even makes it better. This time around we promise our viewers fresh, enriching, informative and above all edutainment. Commercialization of content is very big and unfortunately there is a gap in the industry but,we have to keep pushing to achieve our target because so many people have not yet appreciated what Sport can do. But with KCCA FC TV rebirthed, we hope to have this sorted." She said.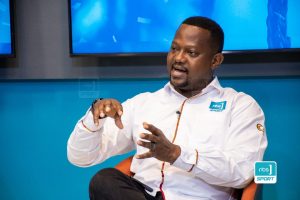 Joe Kigozi the GM NBS Sport in his remarks said that the reason why Next Media easily partnered with KCCA FC was because they are proactive and love getting things going and making positive decisions for growth.
"As Next Media, we are proud to partner with KCCA FC and offer them the platform where the club will televise their team news. We want to harness this partnership for the benefit of both parties.I believe we all have the objectives to change the perception of teams in this country and that starts with us", The GM NBS Sport noted.
Moses Magero the PRO of the club called upon the fans to support this cause,there is nothing better to market sport than television and promised to give them the best content in relation to the club.
This partnership comes day after KCCA stunned their fans on matchday 5 with a 4 goal win against Blacks Power at the MTN Omondi Stadium.