Like it was last week in the Women's edition, Sipi Trekkers  bowled off the Men's edition of the Waterfalls T20 League against Itanda Kayakers at the Lugogo Cricket Oval tomorrow
Sipi Trekkers captained by Cricket Cranes all-rounder Kenneth Waiswa will hope to emulate their female counterparts who won the female version of this tournament. The Trekkers will have the opening day as their double header day.
UCA's rule of each team having at least an U19 player has ensured the drafting of 6 U19s including Fahad Mutagana, Jonathan Nyiiro, Anas Baig, Joseph Baguma ,Pius Oloka and Peter Onen into the teams.
Riazat Ali Shah, the Itanda Kayakers captain believes the tournament will be of great benefit to the youngsters.
"This is an opportunity for the U19 to shine. They have an U19 T20 Qualifiers this year so this should be a tournament to get them ready for that all important Qualifier."
Cricket Cranes captain Brian Masaba who will be captaining the tournament's youngest team, the Bujjagali Rafters assents and adds that the competition will be an opportunity for showcasing talent.
"This tournament has brought together the best in the country and some of the best from the continental. Talent will be showcased here."
Like it was with the ladies edition, the competition has attracted foreign players from across the continent. Malawi, Rwanda and Botswana are the countries represented.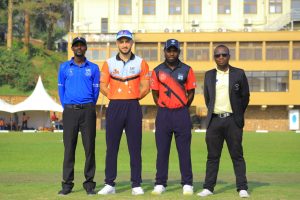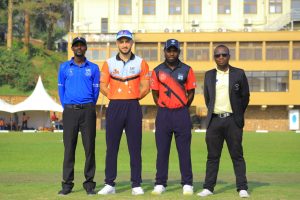 hi
Following the smooth ending the women's version, UCA will look forward to staging another successful event.
The tournament will run between 26 Jan and 29 Jan.