In just 7 days, the vitality-filled Netball World Cup is set to begin in Cape Town, South Africa, and the She Cranes are all set to represent Uganda in this prestigious event. Head coach Fred Mugerwa and star player Hanisha Muhameed expressed their readiness for the competition during a recent appearance on NBS  Sport This Morning with hosts Andrew Kabuura and Brian Tuuka.
The team is set to depart this Saturday, with a friendly game against Barbados serving as part of their preparation. Following that, they will face off against tough opponents like Singapore, New Zealand, and Trinidad and Tobago on specific dates in July.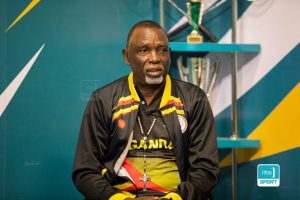 Hanisha Muhammad, one of the key players, shared her journey from high school to the national team and highlighted how netball became her passion due to her height and the sport's inclusivity for all girls.
The excitement among the players is palpable as they eagerly await the opportunity to represent Uganda on the global stage at the Netball World Cup in South Africa.