This morning, the NBS Sport This Morning team bid a heartfelt farewell after an inspiring one year and two months of elevating Ugandan sports. The show always aired from 7am to 10am Monday to Friday.
Captain Timothy Kisiga, a rugby player from Pirates Rugby Club, made the show's last guest appearance and expressed his delight at being hosted, emphasizing the role it played in the country's sports growth.
Hosted primarily by Andrew Kabuura and Brian Tuka, with invaluable contributions from Amal Kansime and Desire Derek Mugumisa, this show will no longer grace our screens. The Next Media Park team is gearing up for an exciting upcoming announcement.
Throughout its run, the show had the privilege of hosting prominent figures in the sports world, including a visit from UEFA President Aleksander Čeferin during his courtesy visit under the Aliguma Foundation, along with international athletics commentator Rob Walker and the recent display of the ICC World Cup trophy.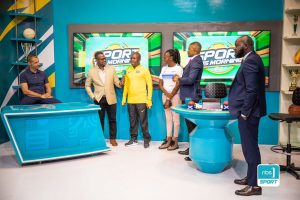 The show also featured heartwarming human interest stories that touched the hearts of many, including the journey of tennis player Nakawala Jemimah's father and Lydia Babirye's rise to basketball stardom after Watoto Church's adoption.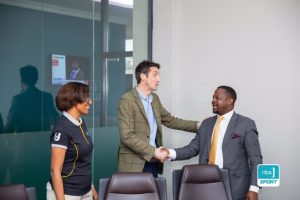 NBS Sport This Morning consistently delivered on its promise by showcasing numerous guests from various sports disciplines and played a pivotal role in fostering the growth of sports in Uganda.
Viewers took to their social media accounts, pouring out their gratitude to the hosts for brightening their mornings and expressing their disappointment at the show's cancellation and how much they will miss the question and answer sessions known as Rapid fire between Andrew and Tuka where Desire was the judge (however most viewers sighted cheating from Desire for Andrew Kabuura ) for this nail biting episode.
While Next Media is poised to release a comprehensive statement about the future of NBS Sport This Morning , reaffirming their unwavering commitment to championing Ugandan sports, for now, we bid adieu to Andrew Kabuura's very loud morning greetings.