Tonight at 10 PM, Uganda Cranes will battle it out in a  Group F match against Niger at the Grand Stadium of Marrakech in Morocco. This do-or-die game holds the key to their chances of qualifying for the Africa Cup of Nations.
Currently, Uganda sits with 4 points after playing 5 games. To secure a spot in the tournament, they must secure a victory against Niger, who are at the bottom of the group with 2 points from 2 draws. Additionally, Uganda hopes for a twist of fate as they rely on Tanzania, who have 7 points after 5 games, to lose their group match against Algeria, who have already qualified with 15 points.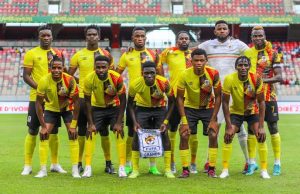 Should everything go according to plan, this would mark the third time the Cranes make it to Africa's most prestigious football competition.
Last evening, Brian Tuka and Ian Mutenda discussed the outstanding performance of Ibrahim Kasule and unanimously advocated for his inclusion in the team. Brian Tuka expressed, "Before Ibrahim Kasule left Uganda, everyone was calling for him to be part of the national team. I would have him in the team starting tomorrow against Niger." Ian Mutenda echoed this sentiment by praising Kasule's consistent performance, which led to his promotion to the senior team of the New York Red Bulls in Major League Soccer in the USA. "The best footballers cannot be judged by what they do in one game; they are judged by what they do repetitively," Ian remarked.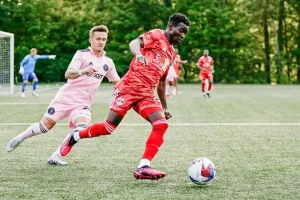 Brian Tuka, however, cautioned the Uganda Cranes against complacency, emphasizing that Niger, with nothing to lose, might play for pride and jeopardize Uganda's qualification hopes.
When asked about their preferred lineups for the crucial match, both  included Ibrahim Kasule in their starting XI:
Ian Mutenda's Preferred Lineup: 4-3-3 Formation
– Salim Jamal
– Elvis Bwomono
– Isaac Muleme
– Bevis Mugabi
– Halid Lwaliwa
– Khalid Aucho
– Bobosi Byaruhanga
– Ibrahim Kasule
– Farouk Miya
– Frank Sebuufu
– Milton Karisa
Brian Tuka's Preferred Lineup: 4-3-3 Formation
– Salim Jamal
– Elvis Bwomono
– Muleme Isaac
– Halid Lwalilwa
– Bevis Mugabi
– Khalid Aucho
– Bobbosi Byaruhanga
– Ibrahim Kasule
– Rogers Mato
– Frank Sebbuffu
– Milton Karisa
The eyes of Ugandan football fans are now focused on this crucial showdown as Uganda Cranes aim to secure their spot in the Africa Cup of Nations for the 3rd time