English Premier league champions,Manchester City is on the verge of securing the services of Divine Mukasa, a rising star from West Ham United. Through his X account  Fabrizio Romano has revealed that a significant, long-term deal has been reached between West Ham and the European champions as they continue to recruit top-tier talent for their academy.
Details about Divine Mukasa's family background are limited. A cursory search of social media profiles reveals that his mother, Laima Mukasa, is a midwife residing in the United Kingdom, and his father goes by the name Sam Mukasa. Further information about his family is relatively scarce.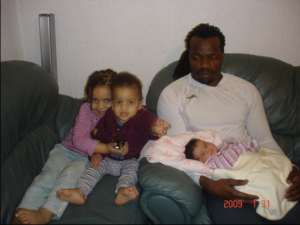 While the name "Mukasa" has African origins, specifically among the Baganda ethnic group in Uganda, the significance of the name can vary based on cultural traditions, historical references, or even circumstances surrounding a person's birth. Names like "Mukasa" often hold cultural and traditional importance in Ugandan society, but their exact origin may not have a single definitive source. Variations in spelling and pronunciation may also exist.
It appears that Divine Mukasa may have ties to Uganda, given the name's African origin, but the decision on which country he chooses to represent in the future will ultimately be his own.