The Uganda Boxing Champions League's Week 11 event featured some thrilling matches. Semuddu Muzamir emerged as the victor in the Elite 71Kg category, winning by RSC (Referee Stops Contest) in the third round against Kasujja Richard.
The event was graced by the presence of Mama Teresa Athian Abdelbagi, the President of the South Sudan Boxing Federation, and the President of the Uganda Boxing Federation. They both attended this exciting boxing night at MTN Arena Lugogo.
In other matches, Alfred Ojok secured a unanimous victory over Harold Mukuye in the Elite 75Kg fight. Swalla Halima stopped Anna Nanyanzi in the second round of the Women's Junior 50Kg fight.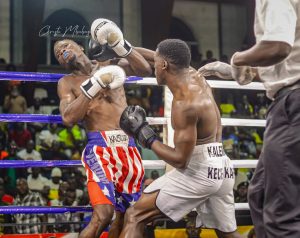 Kato Kazibwe claimed a unanimous victory against Aggrey Kayolo in a Special contest. John Semugayire registered a split decision win against Felix Onen in the Youth 75Kg bout.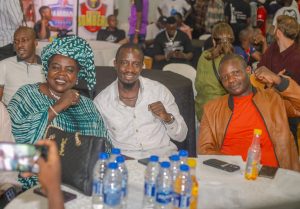 Ibrahim Salima dominated the Junior 54Kg fight with a unanimous victory over Babirye Mutebi. Mark Lukomagi stopped Kalule Kenneth in the Youth 48Kg bout. Katushabe Angel emerged victorious with a unanimous decision over Lagum Rebecca in the Youth 50Kg category.
In the Junior 60Kg bout, Nasinge Garvin secured a win after a review against Nasasira Moses. Apio Irene claimed a unanimous victory over Namitala Daphine in the 52 Junior category. Lastly, Ochama Destiny secured a split decision win in the Junior 57Kg bout against Ashraf Mwanga. ‎<This message was edited>