BY JERMAINE BENJAMIN EGESA
I had penciled down my notes, quotes & retorts to celebrate a prodigy that is having a meteoric rise in the Global Table Tennis Circles. A young, simple, unassuming lad who answers to the name Joseph Ssebatindira but brought the table tennis world to its knees and put all on notice that perhaps, finally 3-time Olympian Mary Musoke's heir has come of age.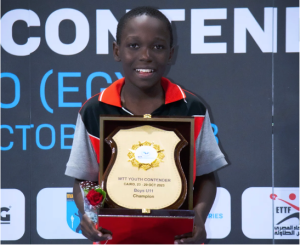 So, what swayed my attention away from this narrative? Well, an impassioned debate landed on my desk (Ok, if we are being technically accurate, I have no desk. Our office is a newsroom hive with an open plan setting meaning one picks a spot that they resonate with and "put in the work". But for purposes of this article, "My desk" it is!) Now, where was I….. yes intense debate on the fate of Express Football Club.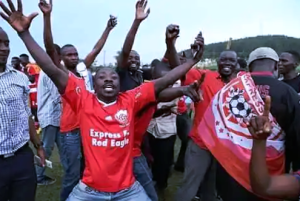 If you are behind the times, let's bring you up to speed: The 7 time StarTimes Uganda Premier League Title Winners have had their matches suspended by FUFA as investigations into acts of hooliganism that were perpetrated after a match they drew with Army-side UPDF Fc are underway. The allegations levied spell that suspected Fans waylaid Referee Assistant, Fahad Sekayimba, & pummeled him to a bloody pulp in retaliation for his involvement in the late equalizer that denied their team 3 points in Bombo. The referee body (UFRA) boycotted officiating any game until the goons were dealt with bringing us to this impasse.
In the midst of this debate on sanctions and action to and not to take in this misfortune, it struck me on how an appropriate plea hasn't been made to the fans whose actions tend to bring us all to these dire straits.
Onduparaka now languish in the second tier division of Ugandan football, ruing their last season in the top flight having to play away from home, with a points deduction due to misguided efforts of their fans "fighting for their team's justice".
Sc Villa suffered a similar fate and were not relegated but probably paid a stiffer price as the points deducted ultimately cost them the title & an opportunity to end an almost 2 decade long wait for league glory.
Busoga United survived the drop by the skin of their teeth & Kataka failed to make the big jump up all because of fans that chose to "fight for their clubs"
Modern Culture has played a massive role in inculcating the street code of "snitches get stiches" & the Sicilian code of silence: Omerta. Sadly, this code has long been dropped by most of the other sporting disciplines save for football which begs the question, Could this be the reason why hooliganism still raises its head in the beautiful game? Forgive the stereotype but Rugby is regarded as a violent sport by the average Joe & as such it goes without saying that fan fights and violence in the stands should be the order of the day, right? WRONG! If one was to start any form of commotion, the fans in the nearest vicinity, most likely of similar team affiliation would be the first responders and believe me, he/she would leave the grounds before the final whistle with a story to recount to generations to come.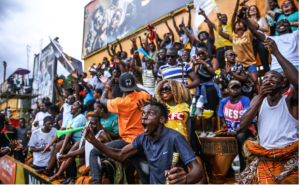 During the 2022 National Basketball League playoff, emotions were through the roof as Nam Blazers attempted to dethrone City Oilers. At one of the games, an over-zealous Nam Blazers fan sought to vent his frustration by pitching an empty plastic bottle at one of the City Oilers officials. What followed as a thing of beauty as fellow Nam Blazers fans handed him over to the event security to have him escorted out of the Arena, while momentarily pausing their "We are removing a dictator" chorus to accompany his exit with chants of "Take him Out"!
Is it so far-fetched to pray, beg, beseech, entreat and implore football fans to borrow a leaf and adopt the modern sports code of zero tolerance to hooliganism?
There is no honor in upholding a street code in matters that do not belong to the streets, for the beautiful game of soccer or any sport for the matter for many is an escape from those brutal streets.
And for those taking up arms in the name of their clubs; UB40, the NEXT BIG THING slated for 15th December 2023 at Kololo, posed a question as their Album title: Who You Fighting For?