Excitement filled the air as the International Boxing Association (IBA) president Umar Kremlev made his second visit to Uganda on Saturday, 18th November, 2023.
Kremlev arrived at Entebbe International Airport at exactly 10pm abroad his private jet and was warmly welcomed by the State Minister of Sports Peter Ogwang, National Council of Sports Chaiperson Ambrose Tashobya and Uganda Boxing Federation president Moses Muhangi.
Wearing a grey sweater and shorts, the 41-year-old billionaire expressed joy in his first interview on return. "It is a special moment for me. I feel happy to be at home, Uganda is now a home to me," he said through an interpreter.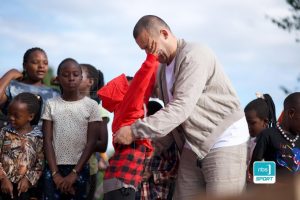 The Russian was then driven to the luxurious Protea Hotel Entebbe for the night before a busy day ahead.
In the wee hours of Sunday, Kremlev departed for Masaka, where he visited Masaka Kids Africana and Masaka Boxing Club. His visit aimed at checking on the Masaka Kids Africana Foundation that shared him a dancing video, supporting the boxing community, and meeting government officials on sports and investment.
Muhangi called Kremlev's second visit a great achievement for the country. "I am really excited to see the International Boxing Association president come to Uganda twice in less than a year. It is a great achievement for the boxing fraternity in the country," he said.
Kremlev was coming from the African Boxing Confederation General assembly in Ethiopia.